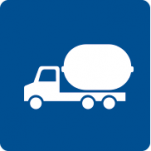 Food and powder tankers
We are the first site in central Catalonia with a specialised food tanker washing system, for vehicles to transport both liquids and powders.
Our steam cleaning system and the subsequent drying process ensure your tanker is cleaned thoroughly. We also have official authorisation to seal and issue a cleaning certificate for the tanker.
In order to offer maximum quality and maximum safety in cleaning certificates, Cened has decided to opt for the revolutionary Clean Secure system, which makes it possible to monitor every step in the cleaning of food tanker lorries with absolute precision. This new system allows us to record large amounts of data 100% reliably, making it possible to assure, any time, anywhere, that the cleaning process has been carried out in rigorous compliance with the necessary certificate.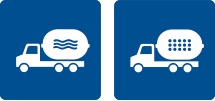 Food safety
New CLEAN SECURE MONITORING system
SGF International e.V. certificate for the fruit juice industry
Optimum food hygiene and safety conditions
Option of carrying out a range of tests and analyses: ATP, pH, conductivity, cloudiness, etc.
Option of disinfecting
Environmental tests on the lorry wash
Steam generation using food-safe water
Seal the tank and fittings
Visual and olfactory inspections
Cleaning according to the specified protocol
Strict cleaning for loading chocolate
HACCP (Hazard Analysis and Critical Control Points)
Regular water analyses
Drying
Drying with hot air filtered to 0.60 micron
Pump or fittings dried with compressed air
Technical features
Capacity of 24,000 m3 per hour
Hot water at 85ºC
High pressure up to 200 bar
380V power supply
Option of connecting the electrical pump to the power supply
Earth connection for powder tankers
5 rotary units
Stainless steel platform and stairs
Impermeable, easy to clean surfaces
Ideal lighting and ventilation
Services
Shower and WC
Shower connection cleaning
High-pressure pipe and hose cleaning
Option of heating product using coil
Environment